Posted: February 2, 2010, 6:58 PM
Have to disagree with Misty on this one. All the addicts I have meet/heard about so far (very short experience tho) have appeared to be pretty bright. I would expect the average IQ of addicts would be above the population average. They are also extremely effective manipulators. In fact, I would bet that they are much better are controlling their enviroment than visaversa. In watching my son, I see him spontaneously drop these very subtle but effective gems design to give us some hope that he will 'get it'. Of course, he gets it way more than we do. And, the next day those little rays of hope are destroyed as we find him noding in his bedroom.
Posted: February 3, 2010, 10:43 AM
Larry not everyone is raised knowing there will be negative consequences to lying…
While I did have that, I also had that there would be negative consequences to telling the truth after a while it didn't matter to me I knew what the truth was and in time I learned not to talk at all, or answer my mothers questions and let her decide what she thought the truth was.

And I do understand how hard it is to believe the addict in ones life, that is why I am who I am and say what I say about not getting caught up in picking the truth from the lies.
I do believe that the lies serve a purpose, mine always did, just as much as I believe that it isn't the lies we tell those around us but the ones we tell ourselves….and that plays most twisted when one actually focuses totally on them, whether one is the addict in the dance or the one watching.

And yes MandM I do see lying becoming a habit, but you know me I would want to know why it became such and I am curious, when your daughter was really done and over and working on her and it is obvious that she is not the same now.., are you seeing lying about mundane things.

Sadeye, my view is different…
The best manipulators are only as good as the ones they play with. It takes two for manipulation to work, we can always opt out.
When we react and we all have to those we love who use we start sending messages. We teach where our lines can be crossed, where we will not stand by our word, what we pick up on so they can adjust their behaviors, what we need to hear that will remove the focus from them…some sadly are so intimate with their children that they know their parents insecurities and fears so well adding more fuel for them to use to get what they want, money in most cases to use, or to set such confusion and make one feel as if they are crazy….
And why wouldn't they act like this, this is addiction….it sure makes sense that an addict would use, and would have the associated behaviors attached to the addiction and do all they could to protect it.
Not so unlike parents who do all they can to hide it, and keep it secret….no so unlike parents who fix it all, and try everything under the sun to save and protect their children from the negative consequences of the addiction.
Family disease, sure looks it to me.


--------------------
Well it sucks, now doesn't it? When you make your own bed and then have to lie in the filth.

~~~~~~~~~~~~~~~~~~~~~~~~~~~~~~~~~~~~~~~~~

There was a glitch due to system overload. Please stand by to find out what future you will design.
Posted: February 3, 2010, 4:42 PM
Nope, I do not see the lying anymore...honest to a fault, I'd say, painfully so sometimes ;-)

That was the context of the conversation...how silly the mundane lies were, and how very obvious and pointless. We both had a smile over it and she told me it didn't matter what the subject was, the lies came too easily. My take is that she was so deeply into self-deception - pretending everything was all right when it so clearly was not, saying heroin addiction was what she wanted when she was so clearly miserable - that the lies came first, well in advance of the truth.

She still doesn't like to hear the hard truths much, but who does.

And I know exactly what you mean about telling the truth and having someone call it a lie...well, okay then, you sort it out. I lied my pants off, "That's my story and I'm sticking to it," was my life's credo until I stopped getting high...so why would I expect anyone to believe me? I didn't expect it, nor did I care.........until I did.

Peace ~ M&M

This post has been edited by MomNMore on February 3, 2010, 4:44 PM

--------------------


You will not change what you are willing to tolerate.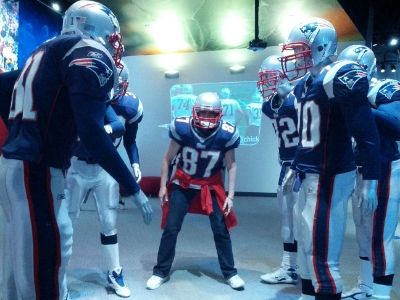 Posted: February 5, 2010, 12:28 PM
Well I don't know what to tell you all, I am sorry I am an honest crackhead. Seems not everybody wants to deal with truth and reality. I find it upsetting when people say they want to help and that they care. But what they mean is I'm a pain in the a** and they'll do what they want when they want.
What really gets me is when someone insist they know what's best for me, but they don't know me or my situation. And by insisting that all addicts are alike, or all addictions, only results in more suffering for those who CAN"T or won't follow a "simple program".
So I am insearch of a more complicated program,( I know, it sounds strange to me too), But I really need to stop smoking crack.

Regards,
Larrylive

PS Did I mention 60 some odd days without crack and three weeks of treatment completed.


--------------------
All gods send their drunks to AA

My story.. https://www.addictionrecoveryguide.o...ST&f=16&t=63644

Posted: February 5, 2010, 9:39 PM
QUOTE
But I really need to stop smoking crack....Did I mention 60 some odd days without crack and three weeks of treatment completed?


Give yourself some credit here, Larry...instead of saying you *need* to quit, say that you HAVE quit...60 days is kind of a big deal =)

--------------------


You will not change what you are willing to tolerate.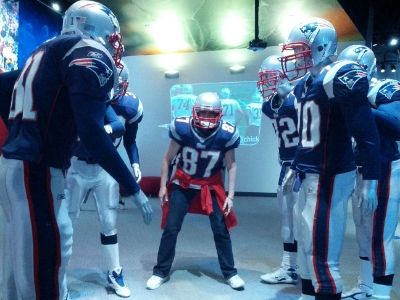 Posted: February 7, 2010, 3:41 PM
Posted: February 7, 2010, 5:37 PM
Well that's rockin' good news... can I get more cowbell? Go you =)
Posted: February 9, 2010, 5:21 PM
Posted: March 2, 2010, 4:29 PM
Posted: March 8, 2010, 11:21 PM
Hello larry is that your name. Its 5 in the morning here by me and i still cant sleep day 2 no sleep whats new. Listen about what you said about doing this journey together that sound cool to me just one thing i cant promise to always be a good influence infact im the girl your mother worned their boys about not a good traight i know. Good luck going to see you daughter hope all goes well. I hade a phone in my hand and wanted some one to drope some stuff off for me I always say delivery with a smile, im just flipping out about the case on wed and then the one fri my son sms me and asked if i was in prison it made me fell so down i told him no. Is that wrong to let him believe that im not going he must have over heard his dad talking im the topick of many conversations according to my son listen i know im a f*** up but do they have to talk infront of my boys. Well ive been thingking that im giong to go to a rehab once im done in prison if i get out in one piece we will see. hope i can still chat to you when im out i hope so.. Chat to you soon
Posted: March 9, 2010, 1:08 PM
Jadene,

Please know I shall keep you in my prayers. all we can do is try to be a little better each day, progress comes with time. Find what you believe in and hold it close to your heart.
I have very strong feelings about what your going through with the family, I am living it myself. I know I can not stop it from happening, but find hope in the fact that things WILL change.
My daughter refused to see me, but explained in an e-mail, for that I am grateful. Far better to know the truth, than to worry about a lie.
I sincerely hope you look me up when you can, it's an interesting thought; how much "clean time" we will have. I kinda envy you because I know I don't smoke crack behind bars, puts me in a weird space that trade-off. I have been dreaming about living in the woods. Getting some kind of outdoor work.
But I will be expecting to hear from you. And if you forget this space.......
I am always found at recoveredcrackhead at yahoo.
I hope you send me an e-mail, maybe we could work out a pen & paper thing.
Above all keep your head up, recovery from everything is possible and then the skies the limit.
Regards,
Larry

--------------------
All gods send their drunks to AA

My story.. https://www.addictionrecoveryguide.o...ST&f=16&t=63644

Posted: March 10, 2010, 7:27 PM
Hi larry how are you? Hope you dont mind but i need to talk, Im realy not doing well at all. Im so down and feel like im falling down this black hole and there is no end to it and knocking on hells front door. Just want to well come you in to my crape world so just bare wiht me if you dont mind.
I come from a very abusive family and very poor, hope i dont bore you. My dad smoke dope all his life and never had time for my brother and i unless he wanted to b**** about what f***up we were. My mother was manic depresant and beat the s*** out of us for some reson we could do nothing wright in their eyes.
At the age of 9 I ran away from home 10 started smoking 11 started dringking and at 13 smoked weed 15 started mandrax by the age of 17 i fell pregnant i was raped for the 2nd time and my dad never spoke to me ever again i was asked to leave his home. Asked a old man that used to go to this pub if i could stay with him and he said yes. When i had my son i started dringking alot and my mom took my son away from me i met this guy that liked me but i did not like him i stayed with him for 10 years he slep with 23 woman in those 10 years even when i was pregnant 2nd child.I tryed to sort my life out but the sleeping around killed me inside. The last time i walked in to him and a nother woman we broke up that was mid 2007 the boys stayed with me but i started to use coke and extacy had tryed before but this was the start of all my s*** decemcer 2007 met this guy he wa a herion and crack addict and when i tryed it i loved it lost my kids and gave up on life. That is when i started robbing steeling theft and a few more i cant mention. When i did not make enough money he beat the s*** out of me we smoked all day and night iwas weighing 37kg and im 1,6m height and that is how all my court cases started he is gone and im still messed up WHAT AM I GOING TO DO? I lost my life and my boys.
Posted: March 11, 2010, 2:03 PM
Dear Jadene,

Hopefully this post finds you in better spirits, if not a better place.
First and foremost you certainly have not lost your life (he says literally)
and I for one would never expect that to be the answer. I have spent some time in some pretty miserable places, alone, cold and hungry. But by the grace of God I am a stubborn Son of a B*tch and plan to go down kicking and screaming. Although I would much rather try a more polite method.
Last year I found myself in jail, for the first time, at the tender age of 46. So now I am labelled a felon and have to deal with that stigma in this stinking economy. So the job market doesn't look to bright. My solution is to avoid that for a while. I am getting involved with programs and hopefully will be afforded some assistance with living. But I digress.
As I said I was in jail and I was bound and determined to make the best of it. I did a lot of reading, motivational, spiritual and just plain novels. Hoping to learn and keep the mind active. I attended AA meetings and church services, more for change of scenery, but was blessed with insights not realized until after I was released. And I exercised-alot. In my cell and in the "yard". Which for us was an indoor basketball/handball court (half-court if that means anything to you; small) I also did NOT associate with 99.9% of the population. Not my crowd and I had no plans on learning their ettiquete. I found one or two individuals with whom I could somewhat relate and wiled away the remaining hours discussing future plans. It's all just a matter of staying in the right frame of mind.
You have got to what that change and youhave got to find whatever it is that motivates you to pursue it, relentlessly. Failure is not an option, but mistakes will/may happen. we just need to pick ourselves up, brush ourselves off and get right back in the fight. We are the only ones who can help us.
and so it is my belief that there is a better life head, with so much to see and do and live and love, that I will not qiut trying regain and renew my lust for life.
There are many bumps in this road, we can't let them distract us, all we can do is recognize them for what they are- sensations, little reminders to stay alert and keep on the path.
Plan with audacity & execute with vigor (that's some one else's qoute, but I like it)
It's your life J, make it what you wish it was.

Sincerely,
Larry

PS stay in touch, I can't come looking for you ;)


--------------------
All gods send their drunks to AA

My story.. https://www.addictionrecoveryguide.o...ST&f=16&t=63644

Posted: March 14, 2010, 6:23 PM
Hi Larry t
Thankyou for your support once again.

Just wanted to let you know my progress Wednesday I was sentanced for 3 year I was in the holding cell and my brother came and payed for me to get out it was expencive he said that if i stay clean that there is no need for me to pay him back. I'm so relived so if you dont mind supporting me with a positive additued so that i dont go and use it realy helpes to have some one to talk to so thanks once again.

Then for my court order at the high court I have to sign my boys over to my ex I had no choise. All I can do is stay clean get a job and a flat and when i can pay for a medical aid and schooling then im going to fight for them with all i have I hope I can do this. Sorry to hear about you daughter but maby we will get a chances in the near future.

I have one more court case and then I'm home free, I took out my crack pipe the other night to break it but i could not do it is that strange?

You said you have been in times in places were you are cold and hungry and it strickes true to me so many time ive slept in my car when i had a car but I sold that for herion and crack the money only lasted me a week. But have also slept on the beach and all so stayed in a house with 17 drug dealers for 6 months and there were 5 of us in one room sleeping on the floor.

Some times they would not give me drugs unless i ate food i was only weighing 37kg and would just vomit if i ate but gave in when they would not sell to me. I tell you some time when I thingk of the things I've done it feels like a bad dream does that hapen to you to?

Well let me go hope to chat to you soon
cheers Jadene
Posted: March 14, 2010, 9:24 PM
J: Seize this opportunity. Break the pipe. Go to meetings. Use every ounce of energy you have to stay clean and get a job. And good luck and you go girl!.
Posted: March 14, 2010, 10:40 PM
J......not breaking the pipe is not strange...its addict behavior. You are keeping one foot in the door.....not strange .....VERY DANGEROUS! Think about the break you just got...your brother bailing you out! Break it for him...for what he gave up for you.If you are serious about changing you have to renew your mind...and stop thinking like an addict. YOU CAN DO THIS! I PROMISE!
May God bless you!
Posted: March 16, 2010, 7:04 PM
Hi Larry

How did you guys get so positive wish I could feel like that
I sit at home all day to scared to go any were.
Thought about what you said and I will break my pipe trying to ampe myself up for it so wish me luck how strange am I.
Phoned my dealer today so if you dont mind read my tread.
Hope you are doing well and will chat soon

cheers Jadene
Posted: March 17, 2010, 7:16 PM
Hi Larry

Geuss what I broke my pipe and all my spare things I keep in this small box I threw them all away.
I don't really feel any better though but I did it is that the inportent thing.
I do have alot of guilt that weighs me down will it ever go away?

regard jadene
Posted: March 18, 2010, 12:55 PM
Jadene,

Wonderful to hear your taking those positve steps, because that is exactly what it takes. And the more you do it, the better you will feel. It's not the action that feels good, but the accumulation, over time, of doing good and living good that makes us feel better.
I know it can be hard to understand how it works, I for one can't figure it out, but it does. It is good to lay down at night and know that I have been helpful and positive through out the day.
And I know it may sound funny, but I am not so much worried about the "returns or rewards" in this life (Don't jump to conclusions here) What I am most concerned with is how I will be remembered when I die. I can only hope that at least one person will express thier gratitude for whatever it is I may have done.
To qoute Walt Whitman "...to know that even one soul has breathed easier because I have lived, that is to have succeded."
Just think if everyone helped one person along this road we call life, what a beautiful world it would be. And if I can help two people, than I am actually helping three, because someone wouldn't have to be burdened with helping someone else. (does that make sence)
Anyway, just keep doing the next right thing, Which includes taking care of yourself. Eat right, get plenty of rest, and exercise your mind, body and soul.

Regards,
Larrylive

--------------------
All gods send their drunks to AA

My story.. https://www.addictionrecoveryguide.o...ST&f=16&t=63644

Posted: March 18, 2010, 6:43 PM
Hi Larry

Just so you know you have really given me some food for thought and have helped me already. As I said you have given me some good advice and geuss what I threw away my box of pipes and all the other things in that box not that it made me feel differant but hear is some good news I put the little bit of pride I have left in my pocked and asked my brother to take me to some NA meedting and geuss what he said yes after all I have done to him he said yes.
I know that I dont really deserve a second chance but I'm going to take those small step the one's that I can take for now and who know maby I will also get the chance to help some one else some day.

Larry thankyou hope I can hold on to this felling for as long as I can

Regards Ja
| | |
| --- | --- |
| 155 replies since December 28, 2009, 3:57 PM | |