Posted: September 4, 2020, 5:10 PM
Posted: September 11, 2020, 3:30 PM
Hello Everyone .Hope you are keeping safe in this strange world we are living in these days. I know those days are making it more difficult for recovery but if you are interested in meetings you will find many online. Stepchat is the one I prefer but there are others that you might find helpful to you. There are also worship services if anyone is interested in viewing. I became sober online and still use online as my recovery place because where I live I am limited to meetings etc . One thing is certain if a person wants recovery they will find a way, If a person wants to use again they will find an excuse. I hope whoever is reading this will choose sobriety . There is life after addiction. It takes time to rebuild but I am living proof that it is possible.. To God be the Glory

Your Words.

https://www.youtube.com/watch?v=9zaaiFp4RSM




--------------------
Thank God for what you have. Trust God for what you need
Posted: September 15, 2020, 5:07 PM
Hello Everyone. Hope you will enjoy the song that I am sharing. Take care, stay safe, keep the faith and never lose hope..

https://www.youtube.com/watch?v=smrq6hc-vcU




--------------------
Thank God for what you have. Trust God for what you need
Posted: September 21, 2020, 12:43 PM
Hello Everyone .Wishing you all a good week ahead and hope that you are all doing well. I am sharing a short story included with the link to the song today . None of the words or music is mine and it is copied and pasted from https://www.autismkey.com/christophe...ess-and-autism/ ............. I thought very much worth sharing.




By all accounts, Christopher Duffley didn't have a fighting chance. Born in May of 2001, Duffley's biological parents tested positive for Oxycontin and cocaine, contributing to a premature birth. Weighing in at less than two pounds, Christopher was born permanently blind (detached retinas), along with a myriad of other health problems, requiring a seven-month hospital stay.
Initially placed in foster care, Christopher's aunt and uncle soon took him in as their own, eventually adopting him at the age of two.
As if the his existing health problems weren't enough, Christopher didn't speak in full sentences until the first grade and was later
diagnosed with autism.
Despite the challenges, Duffley's adopted parents (who are devout Christians), didn't lose hope or waiver in their faith. And as the years passed, they would discover that Christopher displayed tremendous giftings in music. Particularly fond of Christian praise and worship songs, Christopher is now in high demand to perform at churches, sporting events and other venues.
Duffley's story is an amazing testament that no matter how challenging one's situation may appear, there will always be silver linings in the midst of the obstacles and pain. In fact, Christopher's parents have used his story to advocate on behalf of pro-life groups to show that what society would often consider "damaged" or unwanted, is actually something to be considered very special

https://www.youtube.com/watch?v=5c-DiFP8uKU

This post has been edited by pirate on September 21, 2020, 12:49 PM



--------------------
Thank God for what you have. Trust God for what you need
Posted: September 27, 2020, 7:34 PM
Hello Everyone. Hope you are all safe and well. Once again I come here as always to hopefully bring hope to anyone who may be in need. I do not come here to try and change anyone's beliefs. I just come to share the music that has helped me in my own recovery . As a believer in God I feel it is my duty to pass on the music that influenced me and gave me great comfort so I share in hopes that it may help someone else along the way. I am no saint nor profess to be but for the Grace of God I would not be alive to post those links. Take care all.. stay safe ...

Yes I know
https://www.youtube.com/watch?v=XPhrqSBgxRI



--------------------
Thank God for what you have. Trust God for what you need
Posted: October 2, 2020, 2:39 PM
Hello Everyone. Hope this day finds you sober and healthy. Troubling times we are living in and what once was a simple world has become complicated and a more difficult place in which to live especially for anyone who is struggling with recovery. That is why I feel we need a power greater than ourselves to help us on our journey. We can believe in God without having to believe in the politics and rules imposed by churches and religion. There are many ways to worship and to pray. Music is just one form of praise ...Enjoy the song :) It is the prayer for all

https://www.youtube.com/watch?v=qqOA3JYDWMs








--------------------
Thank God for what you have. Trust God for what you need
Posted: October 12, 2020, 4:07 PM
Hello Everyone. Hope you are all doing well and enjoyed the Thanksgiving weekend. Take care, stay safe and always try to look on the sunny side .

I am so blesssed...

https://www.youtube.com/watch?v=USWD2MQRfTU



--------------------
Thank God for what you have. Trust God for what you need
Posted: October 17, 2020, 7:09 AM
Hello Everyone. Hope you are all doing well in this crazy world of ours. Times are changing no doubt, our planet and our world. There are many things we have no control over and the only thing we do have control over is our reaction. Making the best decisions to live life on life's terms is our only solution to living in an unfair and sometimes cruel world . Do we add to the chaos or do we try and make a corner of it that is a safe and happy place for ourselves and our loved ones? For many years I was part of the problem, sobriety helped me to create that little corner that I value with everything inside of me. Life doesnt change when we become sober..we change and our ability to cope with life changes. It makes for a more peaceful way of living in this world of

HILLS AND VALLEYS


https://www.youtube.com/watch?v=EF_UQ0X52Ew




--------------------
Thank God for what you have. Trust God for what you need
Posted: October 21, 2020, 2:42 PM
Hello Everyone. Fall is upon us and it is so beautiful where I live with the vibrant colors of yellow, orange and gold. Beauty is all around us .If we take the time to connect and really see nature we learn we are surrounded by beauty which is indeed quite a contrast from the ugliness of addiction. Just for today if you are fortunate enough to be living in the country stop for a minute and take notice. You will find that we are surrounded with gifts that we take for granted. :)

Bless me on this day

https://www.youtube.com/watch?v=jB8LOs0--_4



--------------------
Thank God for what you have. Trust God for what you need
Posted: October 27, 2020, 7:14 AM
Hello Everyone. Hope you are all doing well. Sharing a quote with you today along with my usual link to a song ― Take care everyone, stay safe and remember we are all in this together getting through one day at a time..

1 Start where you are with what you have
2 Try not to hurt other people
3 Take more chances
4 If you fail, keep trying"
―by Germany Kent


Start right here

https://www.youtube.com/watch?v=4LZbvexG6Ec



--------------------
Thank God for what you have. Trust God for what you need
Posted: November 3, 2020, 9:24 PM
Hello everyone. Hope you are all doing well. If I have any advice from what I have learned in my life to date if anyone wants to take it .... it would be this... life is short, dont sweat the small stuff. Make the best of where you are and do the best you can with what you've got. The past is exactly as the word says.. past... tomorrow is not promised but today is yours , use it wisely.
In him whom we trust.He will give the weary strength.

https://www.youtube.com/watch?v=1d9IHj1CCu8





--------------------
Thank God for what you have. Trust God for what you need
Posted: November 4, 2020, 2:20 AM
Pirate ,Your posts are very positive. I'm glad you are doing so well and enjoying your grandchild. What a blessing. .I just wanted to say hello and great job sending out ripples of positive thoughts to all. You never know who they will impact or how far they will go. They may go on forever . Wouldn't that be something. 🐝
Posted: November 9, 2020, 11:43 AM
Hello Everyone. Hope you are doing well and staying safe. One day at a time the impossible can be achieved. Never give up hope because no matter how hopeless it may seem , everything can change.Everything changed for me and here I am to share hope and encouragement to all who might be in need of a friend.

https://www.youtube.com/watch?v=UlR5efY5Jig



--------------------
Thank God for what you have. Trust God for what you need
Posted: November 14, 2020, 11:40 AM
Hello Pirate!
I'm so pleased to see your recovery is still so strong. I have so many fond memories of ARG and all the folks here who meant SO much to my own recovery.

Peace and Love ~ M&M

--------------------


You will not change what you are willing to tolerate.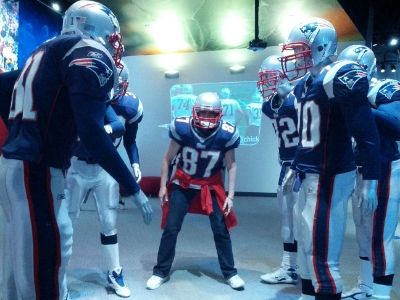 Posted: November 16, 2020, 6:29 AM
Thank you M...10 years now by the Grace of God.. Good day everyone. Hope all is well with you and hope you are working on the solution rather than the problem. Life is short, we only get so many chances at doing it right. It is never to late to improve and it is never to late to start over.Take care and stay safe.

Come to the table

https://www.youtube.com/watch?v=NmQriSWoQI4



--------------------
Thank God for what you have. Trust God for what you need
Posted: November 21, 2020, 6:45 AM
Hello Everyone. Hope you are staying safe. Life can be difficult in the best of times but add a pandemic to the mix and that causes more stress, more anxiety, a difference of opinions and an excuse to drink if we are looking for one. I hope we will all remember that no matter how many excuses there might be there is not one good reason to bend that elbow. Don't believe the lies that your disease may try and feed you. There is a solution and it still works even in trying times.. Take care all, stay safe and as some wise man always used to tell me.. stay sobah!

You say

https://www.youtube.com/watch?v=xD_s4U5AAdw



--------------------
Thank God for what you have. Trust God for what you need
Posted: November 26, 2020, 9:09 PM
Posted: December 3, 2020, 8:33 PM
Hello Everyone. Hope you are all doing well. I am preparing for Christmas which will be very different than previous years. Separated from a lot of my family and friends because of the covid as is with a lot of people and many who have it much worse. All we can do is take one day at a time and look ahead to better days. I thank God I am not drinking as the whole situation would be magnified with added unnecessary chaos and stress. There but for the Grace of God...Gonna switch it up a bit today with a lil bit of country :) Enjoy!


https://www.youtube.com/watch?v=_5XVgfdEGGI





--------------------
Thank God for what you have. Trust God for what you need
Posted: December 9, 2020, 5:47 PM
Hello Everyone. Hope all is well with you . One day at a time much can be accomplished if one is willing. Sometimes it takes a lot of strength, faith and tears to get where we want to be. I can assure you if you are working a program then no matter how difficult it might seem,it will get better . Take care and stay safe and make room in your heart....


https://www.youtube.com/watch?v=iUFSxt7qkNw





--------------------
Thank God for what you have. Trust God for what you need
Posted: December 18, 2020, 9:37 PM
Hi ya all. Hope everyone is well. It is a busy time of year even in a covid pandemic. This year Christmas will be different and there are family members including adult children and two of my 4 grandchildren that I won't get to celebrate with . We have to be grateful for those we can spend time with . Take care, stay safe , hope for the best and remain grateful for LOVE

https://www.youtube.com/watch?v=aKSU9Dbxvrw






--------------------
Thank God for what you have. Trust God for what you need
| | |
| --- | --- |
| 78 replies since May 20, 2020, 5:13 PM | |