Posted: October 14, 2012, 8:19 PM
I started a new thread for Yogi this morning when I saw she had posted on three old threads...haven't heard back yet
Posted: October 15, 2012, 11:29 AM
Great MnM when you come and your head's a mess you don't know where you are posting.

--------------------
[COLOR=blue]

Stay Strong


Posted: December 21, 2012, 9:58 AM
Stuff to remember about boundaries...

--------------------


You will not change what you are willing to tolerate.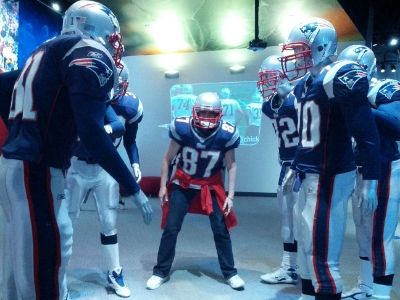 Posted: January 15, 2013, 8:46 PM
I did everything on this list. I thought I could cure or change him, after so much repetition of relapsing, pain, hurt and anger I realize I can't.
Posted: January 26, 2013, 6:31 PM
Then you've made a massive step forward that's good.

--------------------
[COLOR=blue]

Stay Strong


Posted: March 18, 2013, 5:53 PM
Quote 13) Seeing your situation as 'special' or 'different'.

This has a name in 12 step settings: terminal uniqueness. We are all terminally unique. In codependents this most often takes the form of "She's so wonderful, sweet, funny…when she's not using." Yep, they are all terrific, sensitive souls when the drugs have not robbed them of that. Your addicted loved one is no more or less special, spiritual, kind, creative, loving...(fill in the blank) than any other addict, including those junkies you see outside meetings or in line at the clinic.. Everyone is someone's father, wife, child, friend. Your family member may just more fortunate in education, economics, community support, or family structure. None of us are more special than another. There but for the grace of God...Quote

This has been helpful to me. My fiance is telling me to be careful what I take from Family nono meetings,because she is not like all the other addicts. Well this rule 13 has let me see that she is special and just because someone has done bad things doesn't mean they will be bad people for ever. Also I was having bad feelings about the other addicts she was meeting and all the phone numbers she was getting. I was feeling jelous, and scared if she would make the right choices. These other addicts are people too, and they are there to recover, and just because they don't seem as special to me as my fiance, they are special to somebody, and I shouldn't see them as harmful. Thank god I found this website, and thank you.
Posted: March 18, 2013, 9:27 PM
Well, they are all special...BUT she is an addict like everyone else there and her telling you how "different" she is sends up flares for me. She is special to you, but not different from other addicts...they are people with a serious problem and they need the support of other addicts who understand what they go through on the journey to recovery. That doesn't mean everyone at a meeting is there for the right reasons, and she may not be either. Sounds like she is trying to control what you learn so she can keep you in the dark...you keep learning and trust what you learn, not what she says...believe her actions, they will tell you everything you need to know about her recovery (or lack thereof). Talk is cheap, you'll know when she walks the walk, and when she does she won't be needing to tell you what to think or believe.

Take care of YOU though all of it and let her take care of herself. Keep coming back and reading here...lots to learn.

Peace and Welcome ~ MomNMore

--------------------


You will not change what you are willing to tolerate.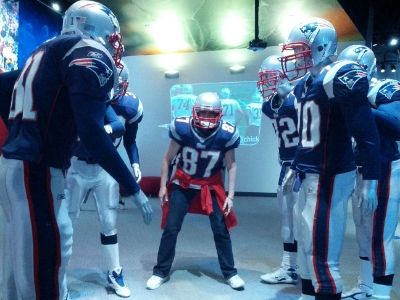 Posted: March 24, 2013, 4:07 PM
Posted: April 6, 2013, 7:02 PM
Your list was a reminder and an eye opener. I asked my husband of thirty-one years to leave six weeks ago after he combined alcoholism and infidelity. I have not seen him since but have talked to him many times, "watched" him, checked up on him, called him weeping in the middle of the night, bought him a book, sent him phone numbers of outpatient treatment centers, sent him articles and links to sites like this through e-mails, and left him loving notes about praying for him the times he returned to get more of this things (I am not home when he comes back--we coordinate it). I should also say that I left for three months last summer for the exact same reasons, although it was alcohol and emotional infidelity with two women then. I am going to back way off after reading your post, and although we have a daughter in college and a house to sell, (so we have to talk sometimes), I am ending my behaviors that are sick.

Thank you. And you sound both real and strong.

D.

This post has been edited by appalachia on April 6, 2013, 7:03 PM
Posted: May 11, 2013, 11:43 PM
Bump for newcomers

--------------------


You will not change what you are willing to tolerate.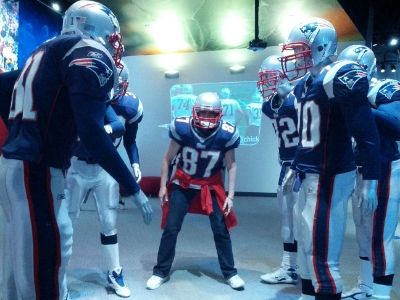 Posted: July 4, 2013, 1:53 PM
Posted: July 4, 2013, 9:06 PM
Thanks! this is really helpful. I know I'm going to mess up, and do so many of these things without even knowing I'm doing them. But it gives me a really good perspective to not be a different wife than I would if he wasn't an addict. And give him some normalcy when he's in his own home.
what I really got from this is that I cant be in the passenger seat, I cant take the backseat, as a support system, I can crawl in the trunk. Fully present, but out of the way.
and I'm also guessing so much harder said than done!!!
Posted: July 5, 2013, 11:17 PM
Posted: September 4, 2013, 11:21 AM
Bump........

--------------------


Happiness is not in the bottom of a pill bottle. It's inside you.
Posted: October 21, 2013, 12:02 PM
Posted: January 16, 2014, 9:25 AM
Bump

--------------------


You will not change what you are willing to tolerate.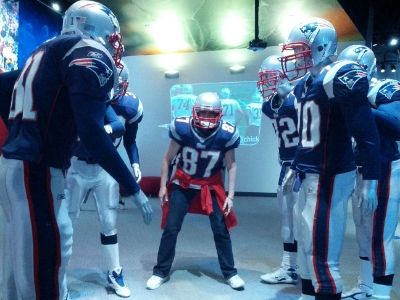 Posted: February 20, 2014, 11:59 AM
Bump for Kimberly

This post has been edited by YankeeGram on February 20, 2014, 12:00 PM
Posted: February 19, 2015, 9:57 PM
My 'qualifier' daughter has been clean for 5 years plus now, but I know we are all...all of us...addicts, codependents, alcoholics...all just one drink, one pill, one enabling act away from the edge. My family's entire story is here somewhere...all over these boards. All of my desperation, my pleas for help, for advice, for someone to offer me the magic cure...they are all here buried in the Family forum and the Heroin board.

I haven't been here in a looooong while, it was just my time to go. But I think about all the heartache still out there and some of the wisdom, compassion, and true friendship that I found here, so I stopped by. Everything I learned here has stuck with me and become a part of who I am and who I continue to become...I have never learned so much that I never wanted to know.

This is a post I wrote back in the day...I hope it helps some desperate folks who aren't sure they are doing the right thing, whatever that is. I know what was the wrong thing...here's my list....

I wish you all peace.

~M&M

This post has been edited by MomNMore on February 19, 2015, 9:58 PM

--------------------


You will not change what you are willing to tolerate.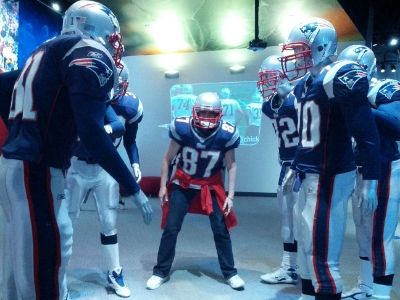 Posted: February 20, 2015, 2:53 PM
So good to see you here & bumping up the classic's, Mom.

I was reading your update & nodding the whole time. How much I learned, I un-learned and how much I found out about myself.

What a journey and so grateful now for every single step, heartache and joy~!

Love ya, Sista~!

--------------------


Happiness is not in the bottom of a pill bottle. It's inside you.
Posted: February 23, 2015, 10:40 PM
It has been ions since I have been here...so hello to my friends from such a long time ago. I needed some reminders and knew I could find them here...little did I know that I would rediscover friends that saved my life about 9 years ago...xo Gina

--------------------
Go confidently in the direction of your dreams! Live the life you've imagined. As you simplify your life, the laws of the universe will be simpler.
Henry David Thoreau
| | |
| --- | --- |
| 115 replies since February 4, 2012, 11:54 AM | |