Posted: March 2, 2019, 9:22 PM
MomNMore thank you for bumping all these topics for us. I personally have found them very helpful and am grateful you took the time to do this. If you don't mind, would you share your story about your daughter's addiction? Thank you, Sallyanna
Posted: April 27, 2019, 11:33 PM
Hi Sallyanna,
Sorry, I don't come on here much anymore, just check n now and then. My story, my daughter's story, our family story is waaaay back all over these boards. I started here back in 2007 and hung around for about seven years then gradually stopped posting because we were all in a good strong recovery and the forum had served its purpose. I don't have time to tell our story right now, but my daughter has been clean since 2009, has a 9 year old son whom she parented singly until she met her fiance....they are getting married in August. She was a heroin addict and I was sure she was going to die from her addiction...she ODed and thank thank God our town rescue squad had Narcane available and shot her up...the young man she was using with when she ODed called the police, but lost his own battle four months later.

I let go....gave her to God and let her figure it out without me...I was too much a part of the negative equation...codependent crazy and unable to stop trying to control what did not belong to me.

It's okay to let go...necessary even. Keep doing what you've always done, keep getting what you've always gotten...something has to change and sometimes that something is us.

Peace ~ M&M

--------------------


You will not change what you are willing to tolerate.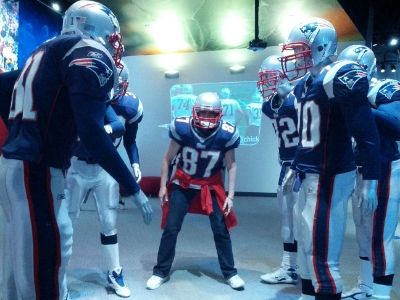 Posted: April 28, 2019, 5:46 AM
Thank you MomNMore for your reply and sharing about your daughter. Its great she is doing so well and your post is very much appreciated, Sallyanna
Posted: April 28, 2019, 5:56 PM
Monmnmore great to always read a post with a positive outcome, it makes us feel like yes there is hope, so glad she has turned her life around great job
Posted: October 31, 2020, 4:27 PM
Momnmore this a very eye opening list. I see myself everywhere in it. Thank you for putting it on here for all of us to learn from. 🐝
Posted: November 14, 2020, 1:02 AM
Glad to see that this still helps folks after all these years.

My qualifier daughter got married in August 2019, her son is an amazing 5th grader who just got stellar teacher reports. She will be in her final semester of nursing school in the Spring and is working at a hospital nights while going to school and doing her clinical rotations days. She hopes to continue on to get an advanced nursing degree. The road has not been completely without stress and bumps, of those, there have been many, including an arrest for DUI, which she beat in court. I do not fool myself into thinking she was an innocent in that scenario and I won't lie and say it didn't freak me out to see her nearly throw away all her hard work...I was a hot mess for a few days. But I put it where it belongs - on her - and let it go...not my monkey, not my circus.

I guess all of this is to say, they can and do recover...not all of them, but enough that there is hope to be found in their stories - and not perfectly, but enough. I am in regular contact with many recovering addicts from this very board and most are well and happy. I am also in touch with several parents/family members of recovering addicts and as a group they are okay, but the ones that are happiest are the ones who were able to disconnect from their loved ones' outcomes and just be there to love them.

Please folks, do let go. You deserve to have a joyous life, and it IS possible, even when they are still in the life. Believe it, it's true...all you have to do is let go.

Peace ~ M&M

This post has been edited by MomNMore on November 14, 2020, 11:28 AM

--------------------


You will not change what you are willing to tolerate.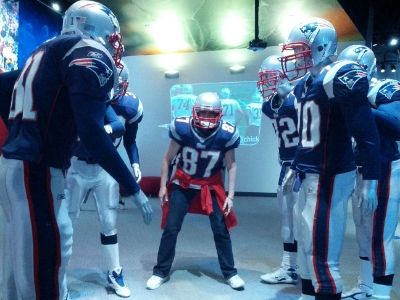 Posted: November 25, 2020, 8:03 PM
Momnmore this is a tough one to get for many reasons but once you get to that point things really start getting clearer.It takes sometimes constant reminders to myself but wow has it helped. And I so agree with you. We do deserve joy and thank you for reminding us all.🐝
Posted: December 21, 2020, 3:35 PM
Good hear to MomNmore. Hopefully that DUI was a hiccup. Drunks and addicts become savy with the law and lawyers so that probably helped get her out of it. No further drunken or driving incidents I hope.

Stay Well and Great New Year!

This post has been edited by samegame on December 21, 2020, 3:35 PM
Posted: January 9, 2021, 12:52 AM
Hi all,

I haven't been here in a while. Mostly because my computer crashed! Momnmore really helped me (among so many of you others).

I've been trying to catch up a little on the posts. PTSD with this is REAL. I still have it at times.

Long story short. My son went literally off the rails when he was 15-16. Like many of you, he has a great family, so much love and support. NIGHTMARE for 4 years. Spice, maybe meth...anyway, erratic and scary behavior.He went to treatment when he was a teen and promptly used the day he got out (after he bought me flowers for all the trouble he caused me. : ) )

I had to kick him out last spring. It was super hard. But, the motto, "Not my monkeys, not my circus" became my mantra. It is so hard to do and so hard to let them fall. Counter-intuitive to that Mom drive.

I did find him an apartment and paid for 3 months rent. He was so angry.

Now, he is doing pretty well. At least he is paying his own bills. He moved in with a friend and it seems more normal now when I visit. I am THANKFUL. We have gone for a couple of walks and really had some good conversation. I can't believe it is the same boy.

I know he has damaged his body and I know they still smoke quite a bit. I worry about his health and his judgment, but...I try my best to tune it out.

Like, Momnmore said with her situation, nothing is perfect. I know my son will always struggle on some level. But, I am thankful (for now) we are past those terrifying days of his scary drug-induced bullying. The day I climbed out my bedroom window with my dogs was the day I knew I had to evict him.

Anyway, I know tough love is not the only answer. Because some kids and adults just keep on going...I have worked with people in the homeless shelters that have lost everything and keep using. So, I don't understand all the factors but I know one of the basic things that has to happen is to cut them off from loose cash and rescuing. It is still hard for me not to rescue.

Anyway, my son is not out of the danger zone but at least he is not threatening me anymore and he is REALLY TRYING to be independent.

I just want to say for all of you going through this, I hear you and I understand. The journey from 15-21 was one of the worst journeys of my life.

PTSD moment...I saw two cars involved in a fender bender in the dark and a boy in a hoodie was walking with a police officer to the police car. Even though I knew my son was at work, I instantly felt like it was him. I thought, "He probably was using...the cops found his stuff..and he was on such a good path...". Just that fast, I crossed multiple lanes of traffic to drive by the accident and make sure it was not him. I was all prepared to jump out of my car and explain to the police officer that he is TRYING. Hard to explain, but it was definitely a PTSD moment. Of course, it was not my son. I have the same reaction with sirens...etc.

Yesterday, I was at a business I have not been to in years. I forgot the last time I was there I was with my son and he had an ankle bracelet monitor. It was a bad day where he was being abusive and paranoid. Yesterday, when I walked in....Out of nowhere, I just broke into tears when I walked in. It took me a while to remember the ankle bracelet thing.

All that said to say, this is major trauma for parents and loved ones. Don't underestimate it. Take care of yourself and love yourselves and set those healthy boundaries. Keep working on tough love as much as possible.

Posted: January 19, 2021, 12:57 AM
Your post hit home big time for me parenting 2 . I am dealing with moments like you recalled . My husband seems to be able to disassociate much more than I can. But I have the PTSD not him. He has not dealt with as much trauma as I have. I don't think he gets the fact that I can't control when it hits me and doesn't get it that I am dealing with my mental health the best I can right now. This makes me feel even more alone in the situation . It has been hard on our relationship as I'm sure it is for all parents of an addict. The PTSD is hard especially because no one really knows or can see that you are struggling and that it can hit you at the strangest times. Thanks for your post and your encouragement parenting2. Strength and good health to you all.🐝
Posted: January 19, 2021, 11:15 PM
Yeah, PTSD is real and very strange when it hits. I don't think I have felt so alone, helpless and without support when we were going through that really crazy period with my son. I remember watching "normal" people shopping, playing at the park, etc. It seemed like I was locked in this insane world and I was never going to get out. I am so grateful for this message board because it really saved my sanity!
Posted: January 21, 2021, 10:46 PM
Parenting - nice to see you again! Glad that life is getting better. I agree about the PTSD. The bad memories linger and pop up when triggered. This site helped me thru many years of addiction trauma! Thanks to everyone who's paths I've crossed!
Posted: February 1, 2021, 11:33 PM
I, too, was diagnosed PTSD by three professionals: my primary care physician, my therapist, and our marriage counselor. Ten years of fight-or-flight adrenaline and I couldn't sleep or think right. It's real and I felt weird when I got the diagnosis because it felt like these problems shouldn't be compared to say, soldiers or sexual abuse survivors...but trauma is trauma and the physiological response is what it is. I'm better now, but it can still get me when I don't expect it and muddle up my otherwise (mostly) rational thoughts.

Take care of yourselves ~ M&M

--------------------


You will not change what you are willing to tolerate.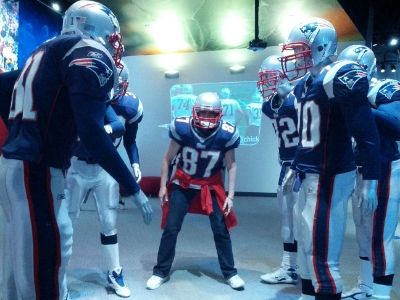 Posted: August 22, 2021, 12:14 PM
My partner wants ME to be his therapy and his "12 steps program". He is attempting to quit by himself and wants to talk and open up only to me about his substance abuse. I am scared of pressuring him or bothering him 😭
Posted: September 2, 2021, 9:24 AM
Arrow you remind me of two powerful statements I came across when my son was deep into addiction and I was an emotional wreck trying to figure out how to 'fix' it.

1. While watching YouTube videos a recovering man said ' you have to do the program 100% . Anything less does not work.'

2. I was reading about a diet program. It said ' if you follow this diet exactly, you will loose weight' it explained that when people alter and change the diet to for their needs, it is no longe the ABC diet. It becomes altered by the individual. Then, when they don't loose weight, they say ABC Diet didn't work. They weren't following the ABC diet.

These two statements made me realize my son was being sober 80% of the time. 80% effort. That is why recovery was not working. I thought 80% was good enough. Unfortunately it is not.

My son was once kicked out of a recovery program bc he cut his own hair and others hair with his clippers which he hid and was not allowed to do. Yes, minor offense. But it is not about the offense. It is about the behavior. He needed to comply with rules.

In another program a goal was to get the street hussle out of the person, so there were rules against bartering, etc.

Addict's also have control issues. They want to do it their way. Your partner is displaying that.

Hope this insight helps. You need to let go and he needs to follow the process 100%

Posted: September 2, 2021, 9:25 AM
It is very unfair for you to be his therapist. He needs a professional. Who is your therapist? I got to that point too w my son. I started telling him, we can't deal w this, we don't have the resources, you need the professionals who know how to do this better than us mere mortals..

This post has been edited by NyToFlorida on September 2, 2021, 9:31 AM
| | |
| --- | --- |
| 115 replies since February 4, 2012, 11:54 AM | |