Posted: October 24, 2011, 1:45 PM
Hey!! Today makes 7 months with not even one puff of nicotine. I don't crave them hardly ever. I am also not around anyone who smokes. So its been fairly easy. When I do get around smokers, its a little more intense. But I don't miss it. I don't really think of myself as a smoker either. I guess I am a non smoker. This is a first for me. Thanks for everyone's help.

Love,
Jane

--------------------
My success story

Beliefs have the power to create and the power to destroy.
Human beings have the awesome ability
to take any experience of their lives
and create a meaning that disempowers them
or one that can literally save their lives.

- Anthony Robbins

Sometimes I lay awake at night and wonder where I've gone wrong. Then a little voice inside my head says,
"This is going to take more than one night."

"Ring the bells that still can ring.
Forget your perfect offering.
There is a crack in everything.
That's how the light gets in."
-Leonard Cohen


Posted: October 24, 2011, 3:30 PM
Yay! It's actually pretty cool, no? You ARE a non-smoker. The other day I took a 2 mile car ride with a friend who smokes...I could not believe how stinky my hair was after such short exposure! I love not smoking! (And my husband loves it just as much...like the ad used to say, "Kissing a smoker is like licking an ashtray." Eeeewwww!



--------------------


You will not change what you are willing to tolerate.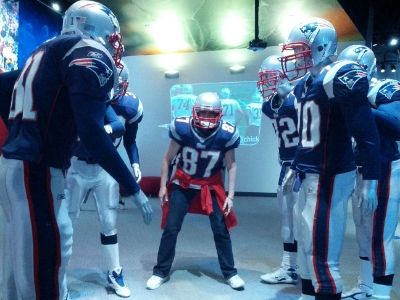 Posted: November 24, 2011, 1:54 PM
You are a non smoker! Good for you! Doesn't it feel good to be free??

--------------------
emancipate yourselves from mental slavery none but ourselves can free our minds ~Bob Marley


Posted: August 28, 2020, 10:40 AM
Just posting this one too. I was in such a mental fog yesterday I didn't look to see if I had the 7months post from last time. I try to post on that because its humbling. I thought I had quit for good last time. I guess I kinda think it this time. I will try and remember that I only have today. I need to stay vigilant in my quit and my spirituality. I need Gods help and that means others too because God speaks through you- to me. My addiction speaks in my voice telling me one wont hurt but that is how I ended up here quitting again . So doubling on this 7 month post I am humbled and amzed and grateful. So hopefully see you in a month. for now i just have today

--------------------
My success story

Beliefs have the power to create and the power to destroy.
Human beings have the awesome ability
to take any experience of their lives
and create a meaning that disempowers them
or one that can literally save their lives.

- Anthony Robbins

Sometimes I lay awake at night and wonder where I've gone wrong. Then a little voice inside my head says,
"This is going to take more than one night."

"Ring the bells that still can ring.
Forget your perfect offering.
There is a crack in everything.
That's how the light gets in."
-Leonard Cohen


| | |
| --- | --- |
| 3 replies since October 24, 2011, 1:45 PM | |