Posted: August 24, 2011, 12:32 PM
Wow. The reading at my early morning AA was something on the spiritual experiences and how it works ?? Who the hell knows how it works. That too is baffeling. I mean really. It makes you start to believe ya know? I mean all I did was suit up and show up. Pray. Sponsor. Work with others. and suddenly here I am. I haven't arrived by any means. But can you believe this s***?? Another thing. I am fairly serene most days. And my life is bizarre right now, and not how I wanted it to be either. But I haven't drank or smoked in 5 months. I have had a higher power and the universe conspiring to make me live differently and better for many years now. For some reason after 6 or 7 years of comming to this sight I took a suggestion. From a friend. I like the changes that have occured in me since. I'm here that is a miracle.
Love,
jane

--------------------
My success story

Beliefs have the power to create and the power to destroy.
Human beings have the awesome ability
to take any experience of their lives
and create a meaning that disempowers them
or one that can literally save their lives.

- Anthony Robbins

Sometimes I lay awake at night and wonder where I've gone wrong. Then a little voice inside my head says,
"This is going to take more than one night."

"Ring the bells that still can ring.
Forget your perfect offering.
There is a crack in everything.
That's how the light gets in."
-Leonard Cohen


Posted: September 12, 2011, 7:50 PM
hi i am starting day 2 of my quit---it's the 100th time i quit ----ny motivation or advice would b great...i not NEVER TAKE NOTHER PUFF later tmrw
Posted: September 12, 2011, 9:52 PM
Our day comes when it comes, Jane...6 years or 6 days...we never know when it is that we will choose to do something differently. I remember my day so clearly...I was desperate, so desperate to be able to stop obsessing, stop worrying, just stop. I had read something here about writing a short note to my HP and then burning it or just tossing it...letting it go metaphorically I suppose. I was SO exhausted from doing it my way that I wrote the note on a tiny post-it note sitting at my desk in my 4th grade classroom while my kids took a test. I t was addressed to my HP and asked for a very specific outcome and for some peace for myself...and you know what? It happened EXACTLY as I asked for it to happen, and without a single bit of energy expended from me. That was a changing moment for me...I was relieved of my obsession. A few times thereafter I chose to revisit the craziness, but knowing I could differently made me stop each time that happened...that little note had restored me to faith and sanity.

Pretty cool, right?

Peace ~ M&M

--------------------


You will not change what you are willing to tolerate.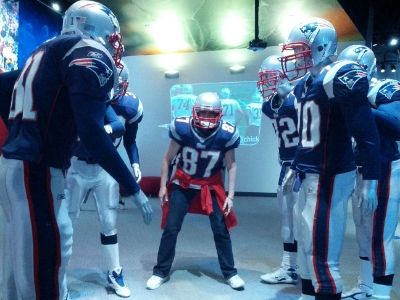 Posted: June 27, 2020, 12:24 AM
What a miracle this all is. I ain't perfect but I'm happy and for the most part really serene. I really have 5 months and it didn't require too much effort. Just prayer, willingness and work. 5 months is something - not finish or arrived but it something and I'm grateful ❤️

--------------------
My success story

Beliefs have the power to create and the power to destroy.
Human beings have the awesome ability
to take any experience of their lives
and create a meaning that disempowers them
or one that can literally save their lives.

- Anthony Robbins

Sometimes I lay awake at night and wonder where I've gone wrong. Then a little voice inside my head says,
"This is going to take more than one night."

"Ring the bells that still can ring.
Forget your perfect offering.
There is a crack in everything.
That's how the light gets in."
-Leonard Cohen


| | |
| --- | --- |
| 3 replies since August 24, 2011, 12:32 PM | |