Posted: September 19, 2020, 9:16 PM
My son is 35 years of age who is a heroin addict who has been addicted for many years. Currently he has graduated from shoplifting to theft by breaking and entering..
He was out on bond for this and his girlfriend got arrested and he has been consistently breaking and entering my home which I shared with my bedridden brother. Of course to steal...

I do not care about the stuff I am so over everything but he stole my only phone where I could call 911 for my brother. My car is in the shop too.

Long story short ..alarm system called the police and last night cops came to my door and asked me if I wanted to press charges .. I said yes. With COVID and against my brother,s wishes. Am I doing the right thing? His BF died last week from OD of heroin.

Pls any all comments welcome...


Posted: September 20, 2020, 8:38 AM

Hopeless68,

We are linking your post to Families/Partners of Addicts board. There are people there who are struggling with similar situations.

- the moderators
Posted: September 20, 2020, 8:16 PM
In my opinion you did the right thing. There are consequences to his actions and if you break the law you get arrested. This would be true for anyone. Jail may be the best thing to happen to him. I know it's hard as a parent to do this however it's the right thing to do. His behavior belongs to him and he has to own it.
Posted: September 21, 2020, 11:19 AM
It is a very difficult decision. Add a restraining order to the list. It is just awful that they put / push us into situations where we have to make these decisions. And then act like we are the mean ones... I am sorry you have such difficulties on your plate. Your son should be helping You! Or at least respect the fact that you have enough to deal with every day and stay away from you.
Posted: October 11, 2020, 5:01 PM
Yes, I agree. I agree you did the right thing. It is difficult & heartbreaking but your son put himself in that position. He put you & your disabled brother in a critical position. With addicts, we have to put our own safety first. We cannot fix their addiction or help them make the right decisions. You cannot "love" his addiction away.

He was taking advantage of you & it sounds like you need a break from his manipulation, so don't feel guilty about not answering his calls or allowing him to come over. You make have to repeat one answer over & over & over & over to him such as "I cannot fix your addiction but I will not allow you the mistreat me or talk to me or do the things you have done to me any longer. You know what help you need & when you get into treatment & will support your decision all the way, but this is your choice" (something to that effect)

Hang in there & don't be afraid to come back here for support. We've walked in your shoes!

Posted: October 12, 2020, 7:16 PM
You did the right thing especially with an adult addict because they're behavior criminal and most other will only get worse. Addicts are constantly testing boundaries and he wanted to test yours ie see would you press charges. He was probably hoping or predicting you wouldn't. But calling him out on their bad behavior is crucial. Manipulation and lying will turn into theft which will go beyond the family's house. After a certain point it's ALL about their gratification.

I'm dealing with a half century old addict never fully challenged by their parent and their behavior gets more outlandish and criminal as they age. Sounds like a case of an addict who must hit a bottom before they even consider change because their obviously not there yet.

Stay Strong Good Luck!

This post has been edited by samegame on October 12, 2020, 7:17 PM
Posted: November 3, 2020, 6:27 PM
Posted: November 3, 2020, 7:05 PM
My son,37 been in and out of jail for years...I asked him why he stole from me....he said because I could. Think aboutthat
Posted: November 3, 2020, 9:01 PM
a while ago was watching youtube videos about addiction and recovery. brandon novack said something similar as your son did about his own mother. it is such a sad stab in the heart when our children steel from us and they don't care, no remorse. even though I know this, it still hurts to think of the sad and alone world that my son lives in. on the other hand, I know he feels badly about everything. but he can't fix it.

This post has been edited by NyToFlorida on November 3, 2020, 9:10 PM
Posted: November 14, 2020, 11:35 AM
Momg, I know we've had our differences, but I sincerely hope that your Bub is doing well despite all of it, and that you have moments of calm.

Peace~ M&M

--------------------


You will not change what you are willing to tolerate.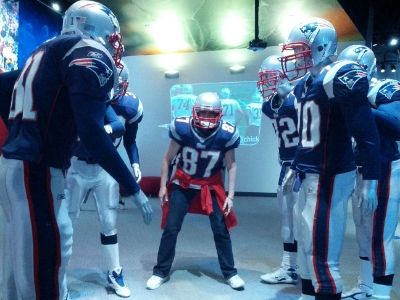 Posted: November 14, 2020, 8:00 PM
I too agree. You did the right thing. I'm not a loved one of a addict. I am a addict. But the more you let us do things like that and not do anything about it. It's like your allowing us to keep doing it . So once you put a stop to it then we will stop (hopefully). And also, once he's no longer a slave to the drug then he'll understand why you did what you had to do.

--------------------


IT ONLY GETS WORSE BEFORE IT GETS BETTER.!
Posted: November 14, 2020, 11:06 PM
That is true Babylove!!! Thanks for sharing
Posted: December 19, 2021, 3:33 AM
Thanks mtnmom. !

--------------------


IT ONLY GETS WORSE BEFORE IT GETS BETTER.!
Posted: November 8, 2022, 9:51 PM
YES, YES, YES YOU DID THE RIGHT THING~~~~ definitely, without a doubt, and absolutely...you did the right thing. Do it again if need be! My son is 36 and this makes 20 years I've been on here and dealing with this crap. He was clean for several years, relapsed, climbed back out, relapsed, played with suboxone for 20 years and BAM was down and dirty, head over heels in the drug mud again. To be honest, I don't think he was ever 100% clean since he used pot the whole time. Just one little way to keep the wheels rolling is to never get off the roller coaster. His wife who is a pot smoker and occasional drug user left him about 6-8 weeks ago. They had been living in my other house for the last 4 years and NEVER paid rent. I overlooked it because it is in my husband's name as well as mine and he would never support my decision to kick them out. My husband fell ill with cancer 7 years ago and had been on a health roller coaster until he passed away 2 weeks ago. I evicted my son 3 weeks ago after his wife and toddler and baby left him due to serious drug issues and losing his job from drug use. He has been off the chain ever since. He was a sweet, loving child before drugs. I do not know who took over his body and mind since. All I know is he shots up cocaine and suboxone now. He switches to suboxone from cocaine 3 days before a drug test so his counselor believes he is clean. The day after his dad died, both him and his ex started telling me off daily on the phone. Evidently, her father is done with her behavior as well so she and the babies are living in the spare room with a friend. My son took to breaking in my other house that now has no power and water to crash and sleep at night. I caught him there and called the police. He was gone when they got there but he got the message and is in a halfway house now. It is very obvious that he needs to really hate his life before he will consider detox or rehab. As well, he is going to die if he does not clean up. SO....the only way he is going to survive is if his life sucks enough for him to change. I'm not angry, I'm just aware of the facts. He might die anyway, but he will definitely die if I let his behavior slide. A week in jail would give him a chance to detox and save him. BUT, I wasn't lucky enough to catch him and send him to jail. Now, I have to wait until someone else does or he dies.
| | |
| --- | --- |
| 13 replies since September 19, 2020, 9:16 PM | |