Posted: April 21, 2018, 9:21 AM
Posted: April 25, 2018, 6:04 AM
Hi! I'm Baby Love and I'm still a active user going on eight years. And I'm a mother of my three year old daughter and my 16month,old son.!

--------------------


IT ONLY GETS WORSE BEFORE IT GETS BETTER.!
Posted: May 20, 2018, 6:54 PM
S,happenin Jack? You got yr bus pass yet brother? Hi love I'm Eck , been a good couple of years since I've popped up here. Dunno what made me think of the board tonite, think I was just thinkin of some of my ole mates from here Jack being one of them. Eck . E
Posted: May 25, 2018, 4:11 PM
Hey E. Nice to meet you. So how long has it been since you've been here? Did u know travelin man? There some cool people's here that share a lot of good advice and stuff. You can easily tell they got a lot of wisdom. Well, it's good that you came back.!

--------------------


IT ONLY GETS WORSE BEFORE IT GETS BETTER.!
Posted: June 16, 2018, 3:09 PM
Jack!! Beck here. I think of you often, and hope you're faring well. Let me know how you are!!
Beck
Posted: June 23, 2018, 2:37 PM
JACK!!! I miss you! Sending you big (((hugs))), my friend xoxo M&M

--------------------


You will not change what you are willing to tolerate.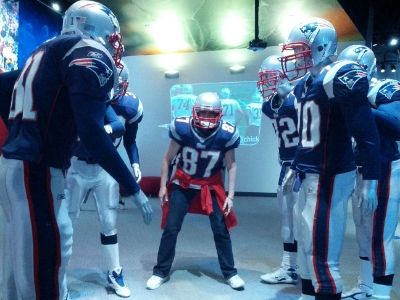 Posted: July 15, 2018, 7:38 AM
Jack, I think I remember u from a long time ago on the pain pill posting.

--------------------


No matter what right you did or what wrong you didn't do: When you're the black sheep, all blame belongs to you
Posted: August 15, 2018, 11:17 AM
Jack !! Hi back at ya...hope all is well as can be...

Constantine
Posted: December 22, 2018, 12:18 PM
Hey jack, my son is out of prison and back at it, so I'm back as well. Momg
Posted: January 2, 2019, 10:17 AM
Hi Jack. Hi everyone.

I've not been on here for many years. I recognize a few names. I just wanted to hi and wish everyone a happy new year. Blessings to you all.

Reshie.

--------------------
To see a world in a grain of sand
And a heaven in a wild flower
Hold infinity in the palm of your hand
And Eternity for an hour

(William Blake)
Posted: September 19, 2019, 12:28 AM
Best people on the planet post here.

Miss you all.

Jack been back?

Love and light y'all.
| | |
| --- | --- |
| 10 replies since April 21, 2018, 9:21 AM | |